How about a social network
without the usual shenanigans?
No ads, no tracking, no data selling, no magical algorithms
just instant messages, just instant moments.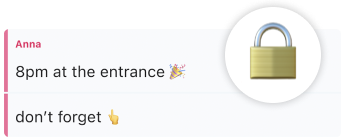 Send Messages

end-to-end encrypted
Your messages are nobody's business except you and who you sent them to, this is why your messages are end-to-end encrypted on justIM and tbh we don't want to see your spicy convos.
⏲ Messages are automatically deleted after 24hours.
🤝 Conversations are limited to 10 friends, so make them more meaningful.
🔛 New chats can be initiated with friends only, so no unwanted messages.
Share Moments

privately or publicly
Choose if you would like to share publicly or privately per moment, 'cause we know some things are better being kept in your circle.
☝️ Everything is in chronological order, just sayin'...
❌ Views and reactions are only visible to you, so no pressure.
📸 Just take a photo or video and share it, no hour long editing.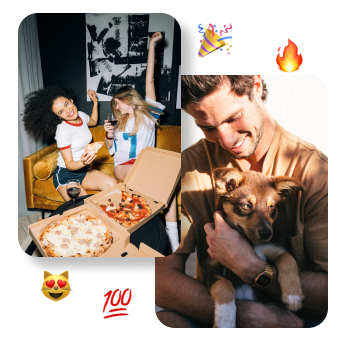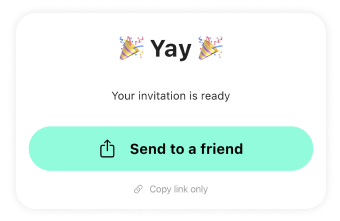 Invite friends

without uploading your contact list
"Your network is your net worth" as they say, why would you share your contact list with anyone...
🪄 Invite your friends by sending them a magic link, and that's it.
🔗 We don't track the links you open from your conversations.